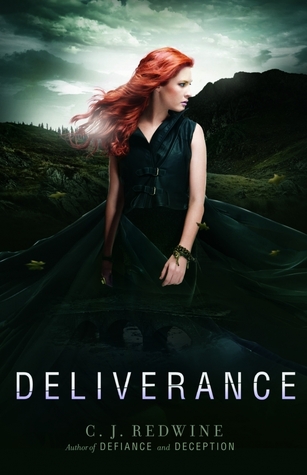 The purpose of Cover Crazy is to feature a cover each week for us to admire its beauty. I really like this idea since there are so many great covers out there! Cover Crazy is a meme that was started by The Book Worms
.
This series is a favorite for me, and I love that the trilogy all have coordinating covers- and that they are all beautiful representations of the main character. Of all the covers, this one is the warmest. I'd say this color scheme may hint at what happens in the book; the dark colors suggest that Rachel, Logan and company are still fighting for their lives, while the light in the distance suggests that there may be hope for a positive conclusion.

Please leave us a comment and let us know your thoughts on this cover.