Waiting on Wednesday: Stray
Waiting on Wednesday is a weekly event that is hosted by Jill at Breaking the Spine where she spotlights upcoming releases.
This week I am waiting on:
Stray
By: Elissa Sussman
Publisher: Greenwillow Books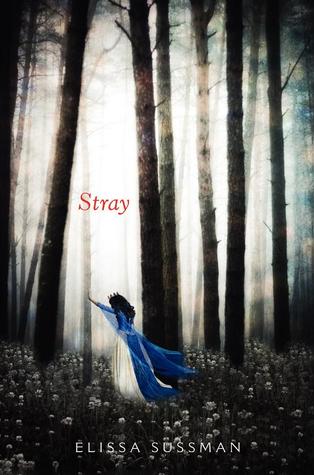 It's been a while since I read a good fantasy novel, so I'm ready for another. This sounds like an excellent candidate. That cover is so gorgeous- it's just begging me to pick it up.
Princess Aislynn knows all about the curse. Its magic is a part of her, like her awkward nose and thin fingers. It's also something she can't control. And girls who can't control their abilities have a tendency to disappear. So for her own protection, Aislynn is sworn into the Order of Fairy Godmothers where she must spend the rest of her life chaste and devoted to serving another royal family.
Tasked with tending to the sweet, but sheltered Princess Linnea, Aislynn also finds a reluctant friend in the palace gardener, Thackery, who makes no secret of his disdain for her former life. The more time they spend together, though, the more she begins to doubt the rules she has observed so obediently. As Aislynn's feelings threaten to undo the sacred vows she has taken, she risks not only her own life but Linnea's as well. With the princess engaged to a devoted follower of The Path, there are some who would do anything to keep Aislynn from straying.