Cover Crazy: The Last Time We Say Goodbye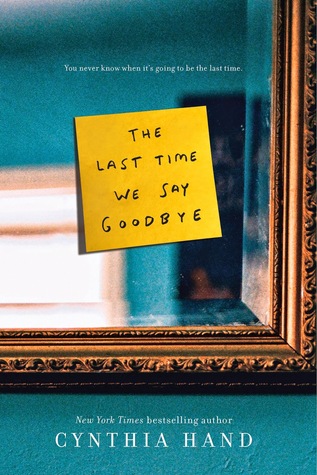 The purpose of Cover Crazy is to feature a cover each week for us to admire its beauty. I really like this idea since there are so many great covers out there! Cover Crazy is a meme that was started by The Book Worms
.
Cynthia Hand's Unearthly series is a favorite in my reading circle. I'm excited that she has another offering lined up for us soon, even if it's a different story.

This cover, though simple, keeps drawing my eye. It's as if something is about to appear in the mirror, and I don't want to miss it. That sticky note is such a common item in daily life- one that is usually disposable. What if the last time you got a message from that important person was on a sticky note, or was equally forgettable?

Please leave us a comment and let us know your thoughts on this cover.