Book Review: Compulsion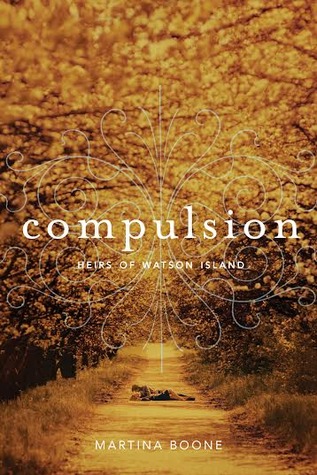 Compulsion
Published by: Simon Pulse
Release date: October 28, 2014
Source: ARC kindly provided by publisher
That gorgeously lush cover is a perfect companion to the story on the inside; it's complexity masquerading as simplicity. The story reveals danger pretending to be innocence as well, as all good Southern Gothic does. If you've ever enjoyed a book in this genre, you are likely to love this book as much as I did.
Compulsion takes several tried-and-true story elements and gives them just the right spin to create something new and wonderfully entertaining. The orphaned main character learns that she has family of which she's never been aware, and goes to live there. The gorgeous boy next door, rather than having her fall all over herself for him, actually irritates the crap out of her. And the creepy paranormal elements. . . well, explaining that point would be a spoiler, but just know: it's good.

Our main character, Barrie Watson, has a gift for finding lost things. Who wouldn't want such a useful and seemingly innocuous gift? Her leading man, Eight Beaufort, has the ability to know exactly what Barrie wants- so he knows just how to make her fall in love with him. These gifts, however wonderful they seem, are the target of much jealousy and speculation in their small community. These are the kids who seem to have everything- but with great privilege comes great responsibility, some of which just might be more than Barrie and Eight can handle.