Book Review: Girls Like Us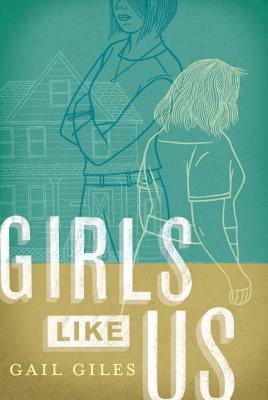 Girls Like Us
Published by: Candlewick Press
Release date: May 27, 2014
Source: hard copy kindly provided by publisher
Several years ago I read and enjoyed another title by this author: What Happened to Cass McBride? When this title came up, I grabbed it, anticipating that I would get more of the great writing I remembered from the other book. I was both wrong and right.
I was wrong in thinking that this book would be any sort of repeat of the story from Cass McBride. They are completely different books. I was right, though, because they are both very enjoyable and well-written.
Girls Like Us is a story of two young girls who have recently graduated high school, where they were both special education students. Biddy and Quincy completely different people, beyond those commonalities. Their unique characteristics make them quite complementary to one another, in fact- which is part of the reason that they end up living together.
These girls may have a hard time learning, but they are exceptional teachers. Where ever they go, they teach others lessons that seem simple- yet the "normal" people around them need help understanding. Biddy and Quincy understand the world differently, and therefore they lend others an additional perspective on life.
Girls Like Us is a quick read that leaves a lasting impression. There is a passage late in the book, for example, about how some people are heart orphans because no one has ever really cared about them- that concept will stick with me for a long time to come. I will remember to consider things as Biddy and Quincy might, and I will have grown because of it. I encourage our readers to join me.
Summary:
With gentle humor and unflinching realism, Gail Giles tells the gritty, ultimately hopeful story of two special ed teenagers entering the adult world.
We understand stuff. We just learn it slow. And most of what we understand is that people what ain't Speddies think we too stupid to get out our own way. And that makes me mad.
Quincy and Biddy are both graduates of their high school's special ed program, but they couldn't be more different: suspicious Quincy faces the world with her fists up, while gentle Biddy is frightened to step outside her front door. When they're thrown together as roommates in their first "real world" apartment, it initially seems to be an uneasy fit. But as Biddy's past resurfaces and Quincy faces a harrowing experience that no one should have to go through alone, the two of them realize that they might have more in common than they thought — and more important, that they might be able to help each other move forward.
Hard-hitting and compassionate,
Girls Like Us
is a story about growing up in a world that can be cruel, and finding the strength — and the support — to carry on.