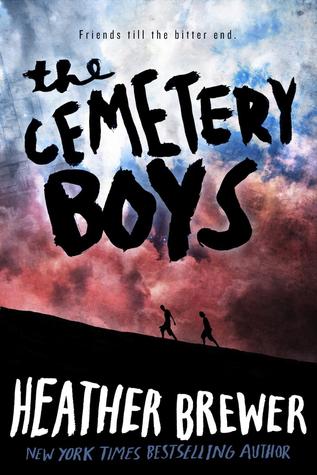 The purpose of Cover Crazy is to feature a cover each week for us to admire its beauty. I really like this idea since there are so many great covers out there! Cover Crazy is a meme that was started by The Book Worms
.
The Cemetery Boys is by a favorite author of mine, so I watch for any Heather Brewer news, and when I saw this cover, I knew she had taken a new and interesting turn in her writing. The scrawling font, for example: the lettering screams of a messy, gritty story, one which isn't so very symmetrical, and is likely to be dark.
That background is another point of interest: blue and purple and bloody red, all mottled like a two-day-old bruise. Add that to the visual message of the characters walking uphill, and I'm ready to dive right into this story!

Please leave us a comment and let us know your thoughts on this cover.