Book Review: Day 21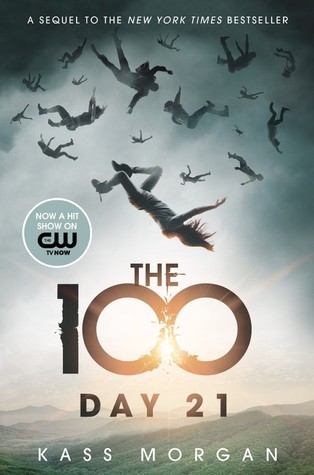 Day 21
Published by: Little, Brown Books for Young Readers
Release date: September 16, 2014
Source: hard copy kindly provided by publisher
I left book 1 hoping that book 2 would fulfill some of the promise in this story line. I am happy to report that I got my wish. Read my review of book 1 here.
Day 21 does a nicer job of telling the story at hand; I suppose it's easier with the world-building and character introduction out of the way in book 1 to concentrate just on plot here in book 2. This series avoids the usual slump of the second book, which has to recover from book 1's climactic ending; I think this is a happy side-effect of the serialized structure.
The structure here is still quite episodic, but cleaner than in book 1; transitions are more skillfully executed, and the focus is easier to follow. The reading experience is more enjoyable as a result, and the reader is better able to engage with characters in their struggle to make sense of what's going on.
There are two distinct stories going on here: the one on Earth's surface and the one that takes place in the space colony. While Clarke, Wells and Bellamy struggle to survive both the wilds of nature and their emotional natures on the surface, Glass and Luke are caught up in their own Romeo and Juliet- like drama in the colony. My favorite chapters were those that focused on Luke and Glass, though I certainly enjoyed the surprise twist in the Wells/Clarke/Bellamy dynamic.
I am really excited that this series has been translated to the small screen, and look forward to viewing those episodes while I wait for book 3. Things are really starting to cook with this plot, and I am really excited to see where it goes next.
Summary:
No one has set foot on Earth in centuries -- until now.
It's been 21 days since the hundred landed on Earth. They're the only humans to set foot on the planet in centuries...or so they thought. Facing an unknown enemy, Wells attempts to keep the group together. Clarke strikes out for Mount Weather, in search of other Colonists, while Bellamy is determined to rescue his sister, no matter the cost. And back on the ship, Glass faces an unthinkable choice between the love of her life and life itself.
In this pulse-pounding sequel to Kass Morgan's
The 100
, secrets are revealed, beliefs are challenged, and relationships are tested. And the hundred will struggle to survive the only way they can -- together.