Cover Crazy: Reign of Shadows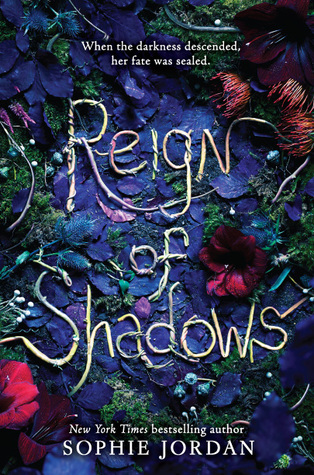 The purpose of Cover Crazy is to feature a cover each week for us to admire its beauty. I really like this idea since there are so many great covers out there! Cover Crazy is a meme that was started by The Book Worms
.
This week I'm featuring
Reign of Shadows by Sophie Jordan
This book will be my introduction to Sophie Jordan. This cover has some really cool elements going on.

I find it really appealing that the designer has created the title by literally twisting nature. I love that the font is one of a kind, and will never be accurately reproduced. I love the layering of darkness behind the title; darkness is a good novel certainly is layered. My eyes keep looking for an image back there; it's as if it's magically hidden from my eyes. And of course the smattering of red hints at bloody mayhem, which tells me there will be a good bit of danger and adventure.

Leave us a comment and share your thoughts on this cover.