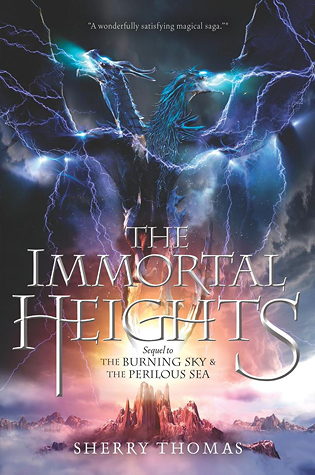 The purpose of Cover Crazy is to feature a cover each week for us to admire its beauty. I really like this idea since there are so many great covers out there! Cover Crazy is a meme that was started by The Book Worms
.
This week I'm featuring
The Immortal Heights by Sherry Thomas
Hello there, pretty design. I don't know anything about this series or the author, but this cover makes me want to check it out. My favorite elements include the majestic title font, the contrast of warm and cool color, and the lightning.

Leave us a comment and share your thoughts on this cover.