Cover Crazy: Summerlost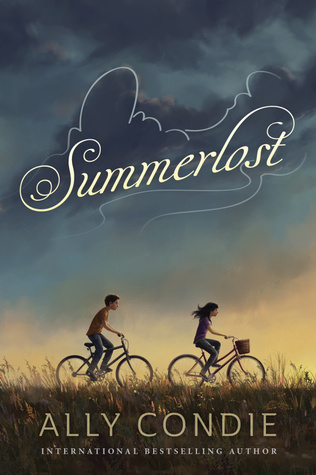 The purpose of Cover Crazy is to feature a cover each week for us to admire its beauty. I really like this idea since there are so many great covers out there! Cover Crazy is a meme that was started by The Book Worms
.
This week I'm featuring
Summerlost by Ally Condie
What a gorgeous title font! the sweeping curls hint at a carefree, innocent time. The contrast between that and the dark clouds behind it is enough to make me pick this one up to see what kind of sadness or danger befalls these two who ride their bicycles across the bottom of the cover. Finally, the author's name at the bottom will be a big draw for many who have enjoyed Condie's Matched series.

Leave us a comment and share your thoughts on this cover.