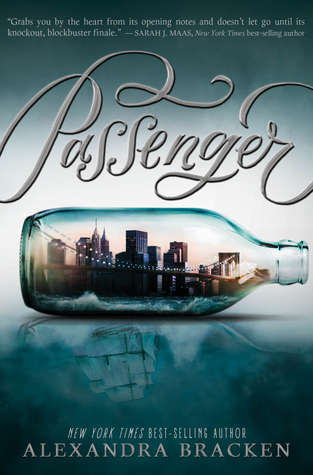 The purpose of Cover Crazy is to feature a cover each week for us to admire its beauty. I really like this idea since there are so many great covers out there! Cover Crazy is a meme that was started by The Book Worms
.
This week I'm featuring
Passenger by Alexandra Bracken
Confession: This title had me a "city in a bottle." There was no turning back once I noticed that the reflection of that bottle contains a ship rather than a city. Honestly, that gorgeous title font, color scheme, and blurb by Sarah J. Maas were just icing on the cake.

Leave us a comment and share your thoughts on this cover.