Book Review: Reign of Shadows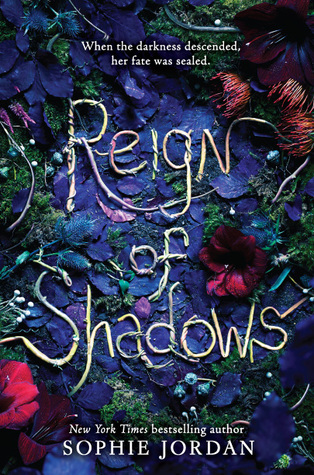 Reign of Shadows
Published by: Harper Teen
Release date: Feb. 9, 2016
Source: galley kindly provided by publisher
CLIFFHANGER ALERT.
This is book 1 of what will likely be a trilogy, so of course I expected some story elements to be unresolved. I did, however, expect a resolution of the dramatic beat- which did not happen. Book 2 will pick up in medias res- it HAS to- because the characters are literally in the middle of a journey, and emphatically in trouble.
READ IT ANYWAY, DESPITE THE CLIFFHANGER.
There are fairy tale themes, without it being a straightforward retelling. You will love the bits you recognize, and you will equally love the bits that are wholly original. There is a tower, a lost princess, and a stranger who saves her-- but beyond that skeleton, this will feel like a new story.
Dual viewpoints is used really well to allow the reader into the thoughts of both lead characters. One of them is less talkative, and they perceive their world in very different ways, so this is really the best way for the reader to fully appreciate the story.
This book boasts a hot boy, in kissing scenes that will make your heart race. I mean, really. And his backstory will make you love him even more. And the best part is that while he is responsible for saving the girl, she saves him right back-- and he respects her for it.
The epic adventure is classically high fantasy, with monsters and swords and a lost princess and a journey. Secrets are revealed. Magic is afoot.
This is a hard review to write, because there is so much that is so good that I want to talk about, but doing so would constitute major spoilers. I really want you all to be able to enjoy it like I did; go in with only the information that you read in the blurb, and enjoy the ride. It is such a good one!
Seventeen years ago, an eclipse cloaked the kingdom of Relhok in perpetual darkness. In the chaos, an evil chancellor murdered the king and queen and seized their throne. Luna, Relhok's lost princess, has been hiding in a tower ever since. Luna's survival depends on the world believing she is dead.
But that doesn't stop Luna from wanting more. When she meets Fowler, a mysterious archer braving the woods outside her tower, Luna is drawn to him despite the risk. When the tower is attacked, Luna and Fowler escape together. But this world of darkness is more treacherous than Luna ever realized.
With every threat stacked against them, Luna and Fowler find solace in each other. But with secrets still unspoken between them, falling in love might be their most dangerous journey yet.
With lush writing and a star–crossed romance,
Reign of Shadows
is Sophie Jordan at her best.