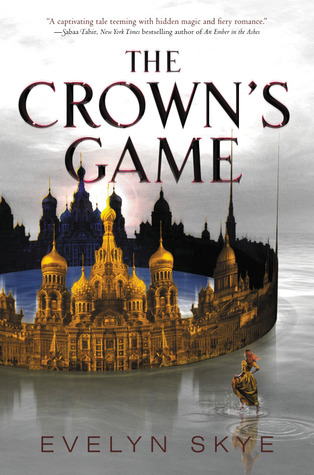 The purpose of Cover Crazy is to feature a cover each week for us to admire its beauty. I really like this idea since there are so many great covers out there! Cover Crazy is a meme that was started by The Book Worms
.
This week I'm featuring
The Crown's Game by Evelyn Skye
Russian architecture, shaped into a crown. There aren't many things in this world that could possibly capture the eye more. The girl walking across the water toward that crown/building makes me wonder if I should encourage her or warn her, so I want to read the book to find out. The final touch of color in the background- the sun that is seemingly struggling to shine through the gloomy gray atmosphere- gives just enough color contrast for all of the gold tones to really pop.

Leave us a comment and share your thoughts on this cover.