Book Review: How To Disappear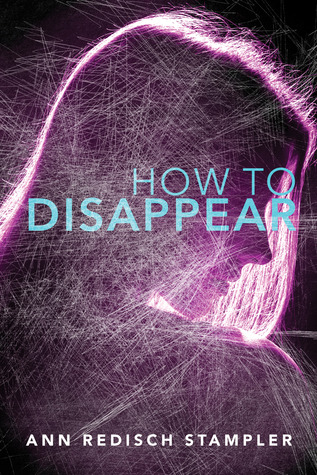 How to Disappear
Published by: Simon Pulse
Release date: June 14, 2016
Source: galley kindly provided by publisher
This book was an adventure, to say the least. Just when you think you have a handle on exactly what's going on, it twists on you. How to Disappear will keep you guessing right up the last sentence.
Every girl should have a friend like Nicolette, and every girl should keep that friend right where she can see her. She is that girl who rides the waves life throws her way, but when there is an emergency, she's taking the bull by the horns and getting stuff done. She can take care of herself when push comes to shove, and she proves it throughout this book.
Jack is the kind of boy I love to read about: smart, fiercely loyal, broken but recovering. He's fighting against the odds and winning- until this mess with Nicolette goes down, that is. All of his hard work and years keeping his nose clean are jeopardized with one visit to see his brother, who gets him roped into a terrific mess.
In case you're an adult considering handing this book to a young teen, fair warning that there's some adult behavior going on here. In particular, there is a motel room scene that is flat out smexy, leaving out just enough detailed description to keep it from being dragged into NA territory.
That ENDING. Holy buckets of crows, everything comes all together in just the last few pages. So many small details, things that were a little fuzzy but minute enough to gloss over, come into sharp focus when the lens is tilted to just a bit of an angle. It's been a while since I read such a satisfying final page. Kudos to the author for wrapping it up with that particularly twisted ribbon.
This electric cross-country thriller follows the game of cat and mouse between a girl on the run from a murder she witnessed—or committed?—and the boy who's sent to kill her.
Nicolette Holland is the girl everyone likes. Up for adventure. Loyal to a fault. And she's pretty sure she can get away with anything...until a young woman is brutally murdered in the woods near Nicolette's house. Which is why she has to disappear.
Jack Manx has always been the stand-up guy with the killer last name. But straight A's and athletic trophies can't make people forget that his father was a hit man and his brother is doing time for armed assault. Just when Jack is about to graduate from his Las Vegas high school and head east for college, his brother pulls him into the family business with inescapable instructions: find this ruthless Nicolette Holland and get rid of her. Or else Jack and everyone he loves will pay the price.
As Nicolette and Jack race to outsmart each other, tensions—and attractions—run high. Told in alternating voices, this tightly plotted mystery and tense love story challenges our assumptions about right and wrong, guilt and innocence, truth and lies.