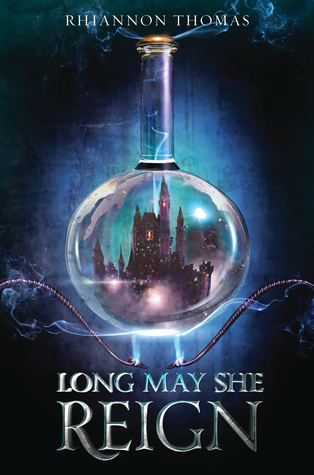 The purpose of Cover Crazy is to feature a cover each week for us to admire its beauty. I really like this idea since there are so many great covers out there! Cover Crazy is a meme that was started by The Book Worms
.
This cover is lovely. The blue hues are both sinister and serene. The castle in the test tube (?) hints that perhaps this kingdom is a problem to be explored and studied with caution, with hope for a treatment that will makes things better. I am excited to see if what's inside matches the intrigue of the cover.
Leave us a comment and share your thoughts on this cover.