Cover Crazy: The Telling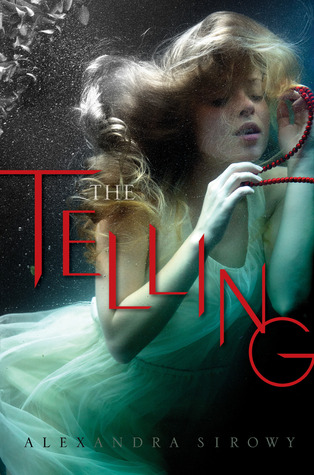 The purpose of Cover Crazy is to feature a cover each week for us to admire its beauty. I really like this idea since there are so many great covers out there! Cover Crazy is a meme that was started by The Book Worms
.
This week I'm featuring
The Telling by Alexandra Sirowy
This cover freaks me out a little. The girl in this image is underwater, and judging by her clothing, she wasn't planning to be there. Her mouth is open, and she doesn't seem to be making any effort to reach the surface. Add that image to the color and misalignment of the title font, and I'm nervous about what's inside.
Leave us a comment and share your thoughts on this cover.